Enhance Your Hybrid Meetings with Magewell and Barco
Magewell is a proud member of Barco's ClickShare Alliance program. Our popular USB Capture Gen 2 devices are fully compatible with Barco's ClickShare Conference wireless conferencing portfolio, significantly expanding the ecosystem of high-quality video and audio sources that customers can use with ClickShare Conference.
Many customers have significant investments in AV equipment that does not support USB video/audio connectivity, while others want the superior quality and creative flexibility that professional cameras can provide. Magewell devices enable plug-and-play compatibility between ClickShare Conference and a vast array of HDMI and SDI video sources such as higher-end cameras, as well as other non-USB video sources such as DVD players, document cameras, or additional computers. Users can now leverage these AV sources while enjoying wireless, hybrid meeting experiences.

Magewell's Magewell's USB Capture Gen 2 devices have been successfully tested for compatibility with the ClickShare CX-20, ClickShare CX-30 and ClickShare CX-50. The Magewell devices can be powered directly from the ClickShare base unit, with no additional power source needed. By enabling the Magewell devices to connect wirelessly to the host computer, ClickShare Conference also frees them from the length limitations of USB cables while enabling them to be placed more discretely and conveniently.
Learn more about our ClickShare-compatible solution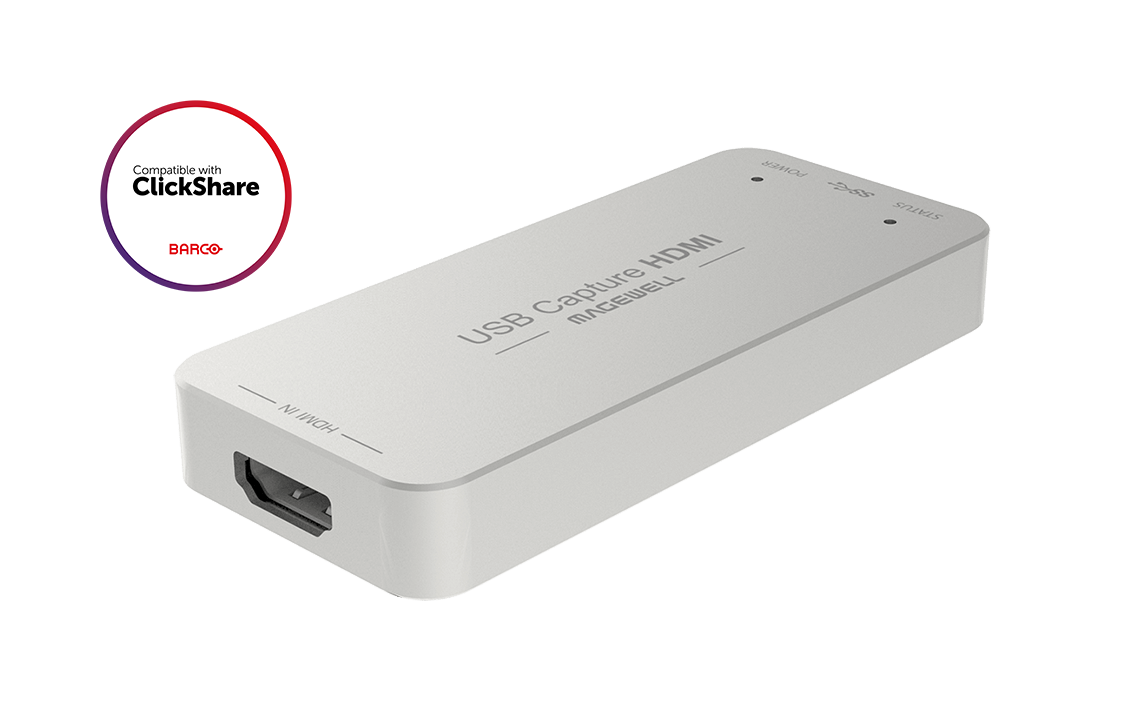 USB Capture Gen 2
Magewell's plug-and-play USB Capture Gen 2 devices let users easily and reliably bring high-definition HDMI or SDI video signals into Zoom®, Skype®, Teams®, GoToMeeting® and other popular conferencing software. Automatic input format detection and extensive signal compatibility simplify setup while seamlessly bringing these sources into ClickShare Conference.