Stalker Middleware 5.2 is our most highly anticipated release yet. This update makes our middleware even better and opens up amazing opportunities for operators.
We have set ourselves ambitious goals, and are happy to see how our product lets operators across the world:
— focus on higher-value tasks
— improve service quality for their subscribers
— open up new business opportunities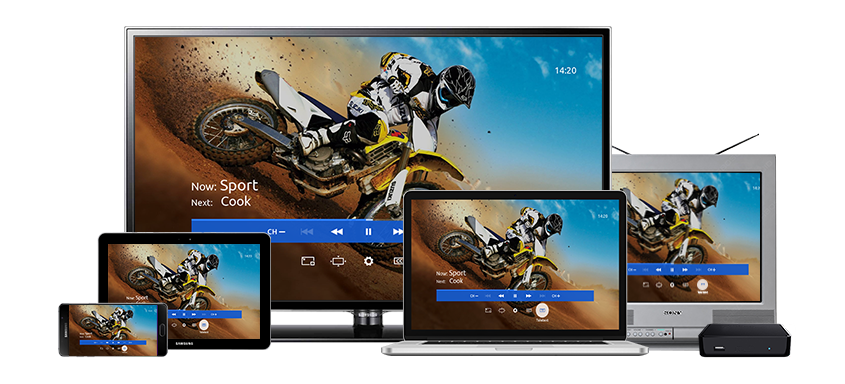 New application
Playing video from websites on a TV screen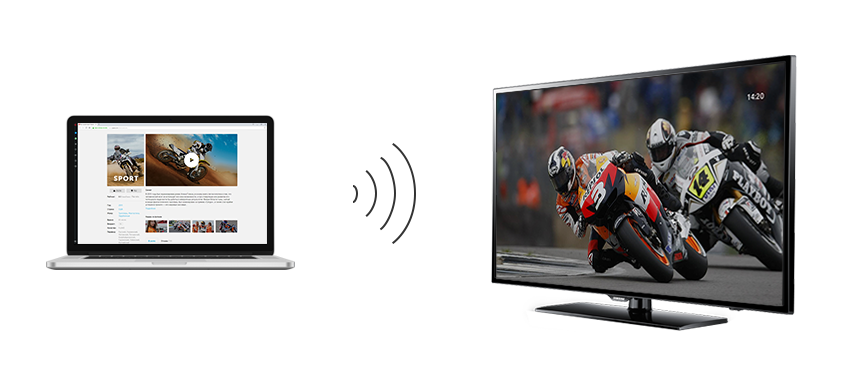 With MAGic Cast users can cast video from their browsers onto a large TV screen. Even after a computer is turned off, selected videos will remain in the queue and can be played back.
Device support
Support for the new generation of MAG set-top boxes
We now support the new generation of the basic set-top box MAG324/325. It runs on the Broadcom processor, supports the HEVC codec and the Verimatrix media content protection system.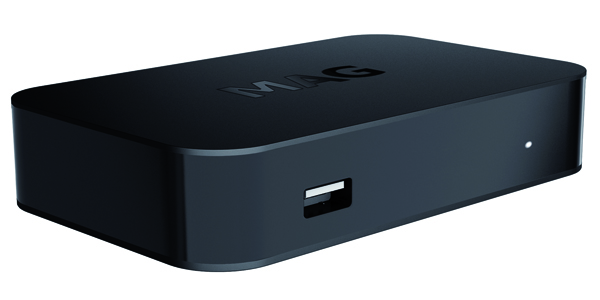 Smart Launcher
Improved TV Guide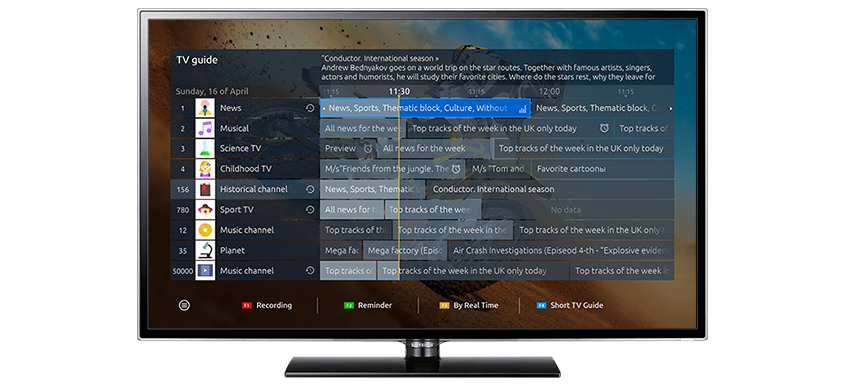 Our new and improved EPG makes finding interesting content much easier. Users will get more information about programs. They will also be able to set reminders and set up the TV in advance to record a show.
Timeshift functionality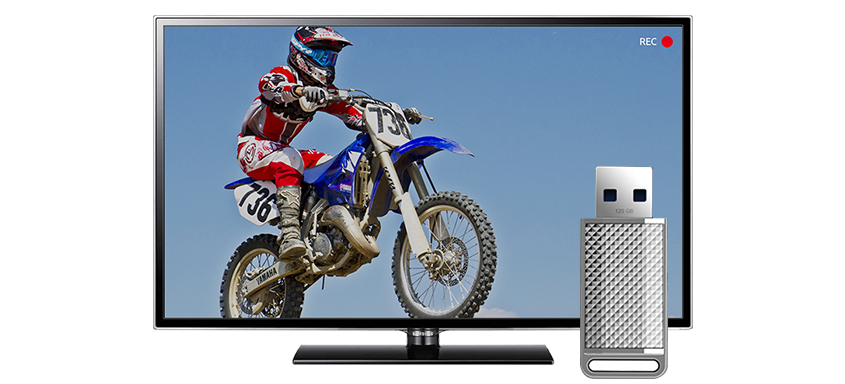 Timeshift functionality is now available in Smart Launcher. Users can pause shows during live broadcasts and fast-forward advertisements. Operators can use the storage on the server or allow subscribers to make recordings on their own USB storage device.
Temporary links for video on demand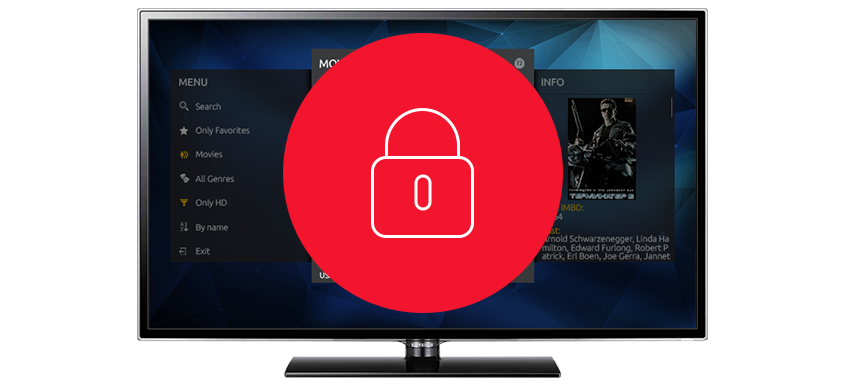 Now Video Club content will be well-protected using temporary HTTP URLs. You can use any system you trust: Flussonic, Nginx, Wowza, EdgeCast or Akamai.
New Settings menu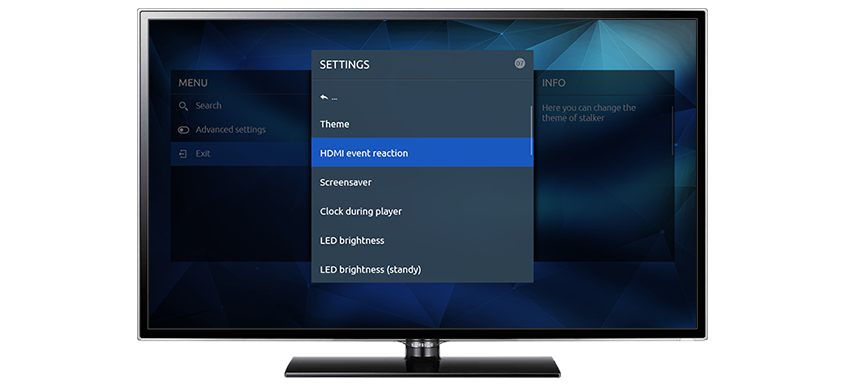 We have updated the design of the Settings menu to make it more intuitive. Moreover, the application interface is now available in English, German, French, Russian, Spanish, Dutch, Italian, Ukrainian, Greek, Bulgarian, Armenian, Georgian, Polish, Turkish, Slovenian, and Portuguese.
Start the TV app automatically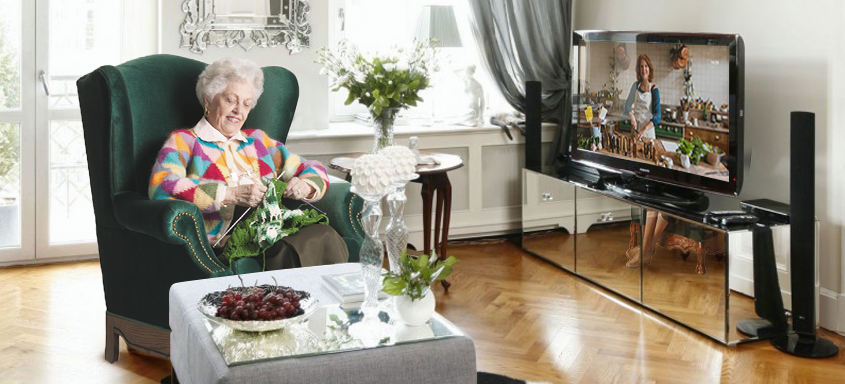 Users can now choose to launch the TV app automatically when the device is turned on. This function has been developed to cater to older users and those with no prior experience of IPTV.
Administration
New administrator interface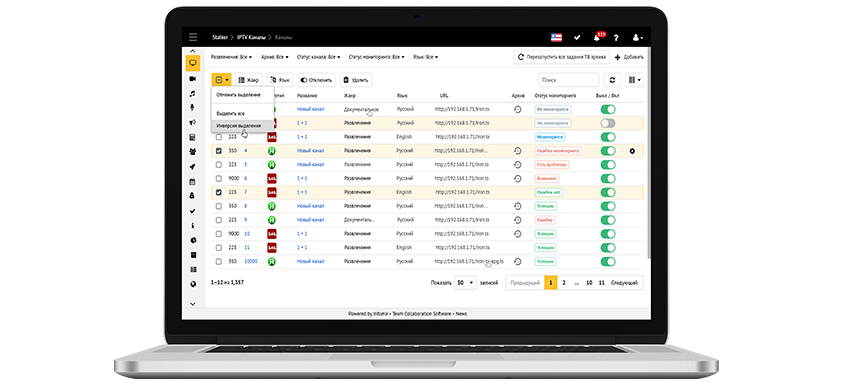 The administrator panel now offers even more possibilities. The highlight of the update is batch actions for TV channels. Most batch actions can be performed in mere seconds. We have also cut down the average page load time by an impressive 40%.
Easily manage subscription plans
Under Subscription plans, you can now set expiration dates, to make it easier for you to create special offers to attract new customers. You can specify in advance the subscription plan to which the user will be transferred after the special offer ends. And the user can be informed automatically that their special offer plan is about to end.