Magewell's USB Fusion video capture and mixing hardware and its accompanying app let users easily combine camera sources, screenshares and media files into visually compelling live presentations for streaming, live event production, online lectures, webinars, video conferencing and other applications. Starting with firmware version 2.4.14, USB Fusion offers support for wireless inputs using popular content sharing technologies.
Wireless casting protocols
USB Fusion supports wireless casting protocols including AirPlay®, Google Cast® and Miracast™, enabling easy sharing of content from Apple®, Android, Windows, and Chromebook™ devices.

Security
Users can configure a fixed or dynamic password for connecting wirelessly to USB Fusion. This enhances security by preventing unauthorized users from connecting to USB Fusion, while also avoiding having users mistakenly share their screen content to the wrong target device.
If USB Fusion is configured to use a dynamic password, it will be displayed as an overlay on the monitor or projector connected to USB Fusion's HDMI OUT interface as shown in the figure below.
Note: Google Cast does not support using the onscreen code nor password.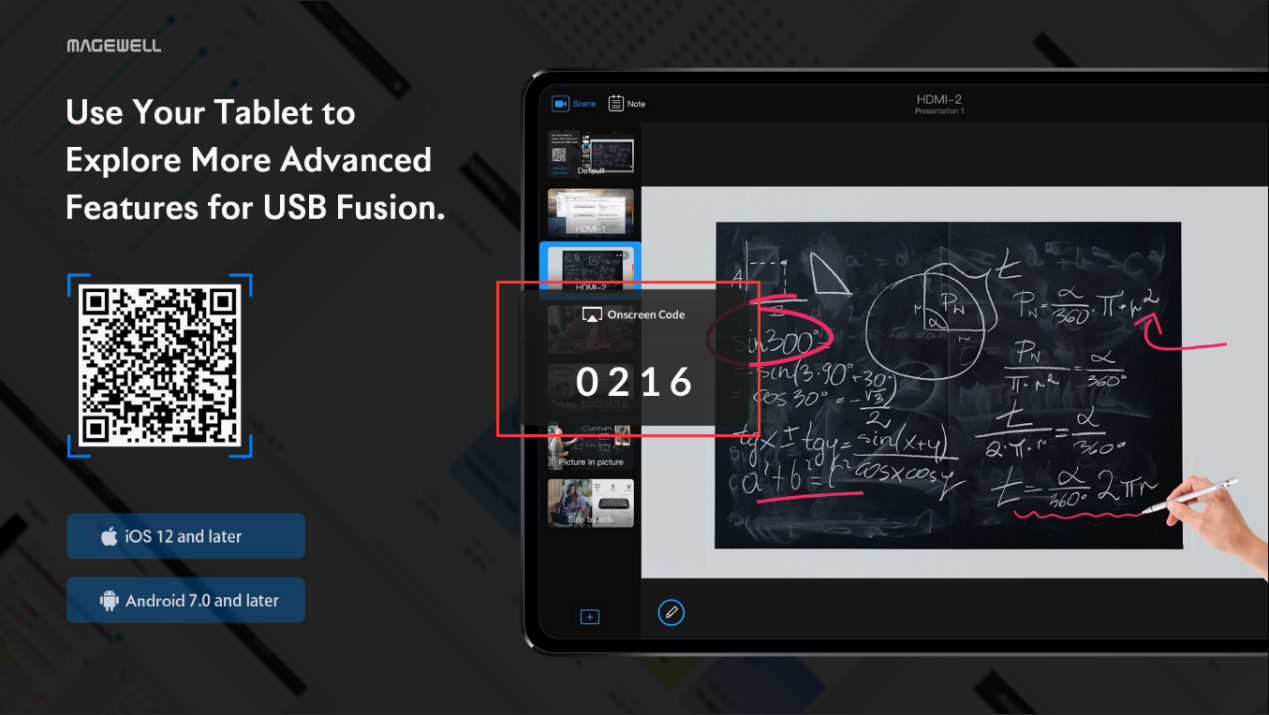 Accessing the Screencast layout
Long-press button 2 on the USB Fusion hardware to switch to the screencast scene. USB Fusion can overlay the screencast device name and image format, which will be displayed at the upper left corner of the screencast scene.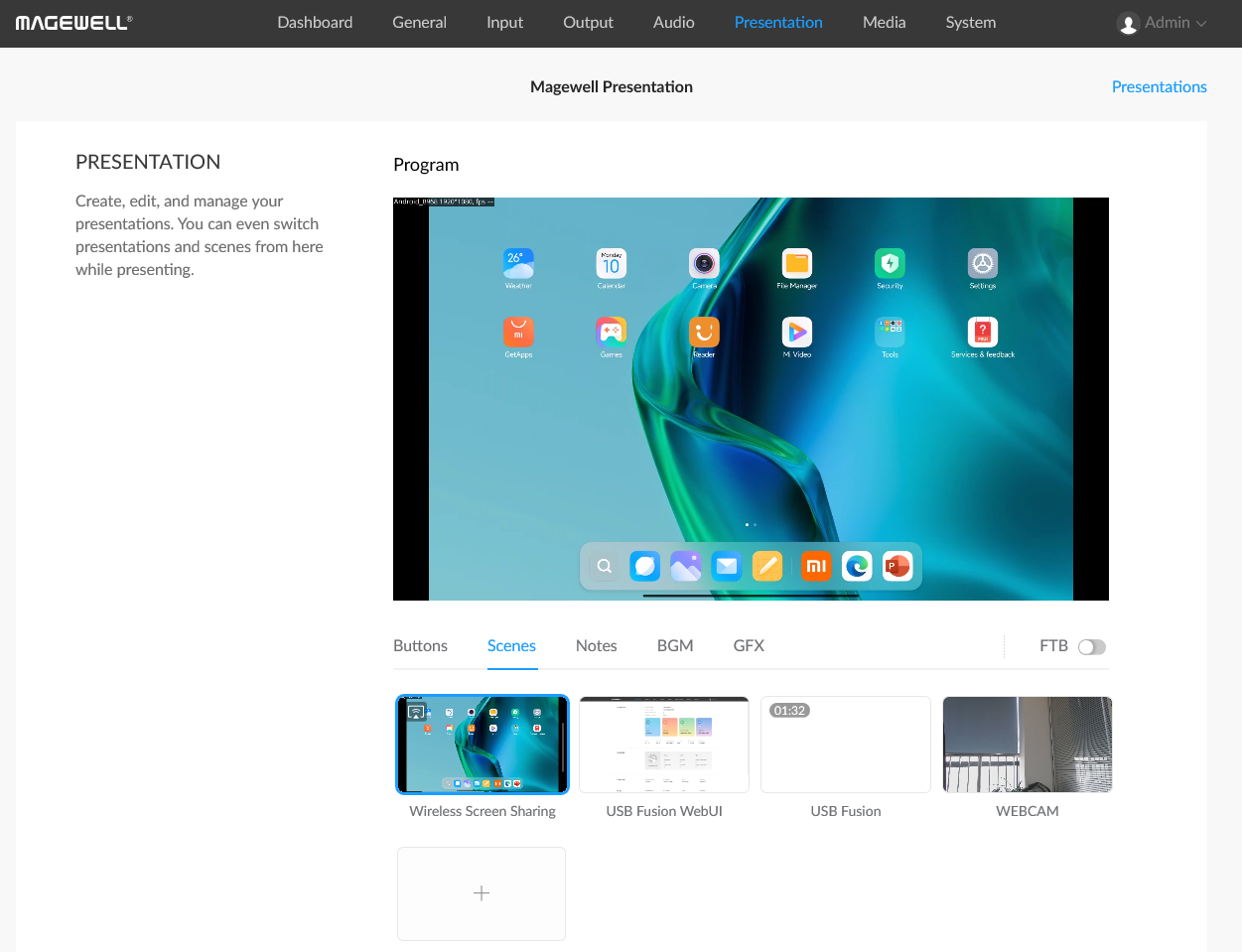 Up to four simultaneous wireless sources can be combined in a screencast scene layout, which can then be switched with USB Fusion's dual 1080p60 HDMI inputs, USB webcam input, and media file sources.
In addition to accessing the screencast scene through the on-device buttons, a screencast scene can also be added through USB Fusion's browser-based web interface or the USB Fusion companion tablet app.