tvONE Introduces CORIOmaster2 LITE: The New 4K60 Video Processor for Small to Medium Installations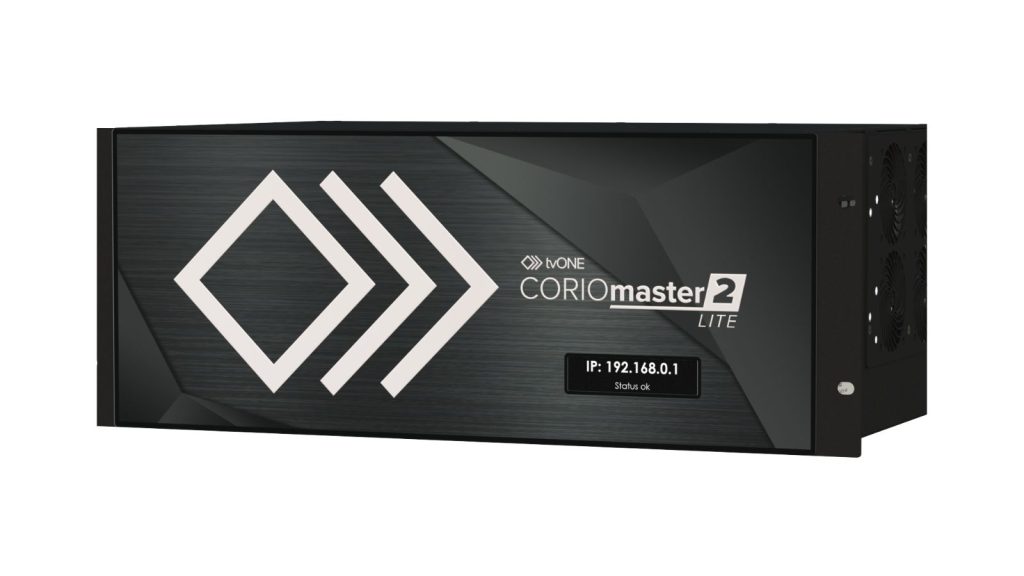 tvONE, manufacturers of cutting-edge video processing, signal distribution and media playback solutions, is proud to announce the availability of its latest product, the CORIOmaster2 LITE (CM2-541) video processor.
Designed to create the ultimate 4K60 video experience, CORIOmaster2 LITE is specifically tailored for small to medium LED installations, projection edge blends, and monitor walls. With its exceptional performance and affordability, CORIOmaster2 LITE is a powerful video processor for uncompromised, low-latency video performance.
CORIOmaster2 LITE is an off-the-shelf, purpose-built, all-in-one 4K video processor that leverages tvONE's proprietary CORIO processing engine. Equipped with a range of features similar to tvONE's award-winning CORIOmaster2 video processor, CORIOmaster2 LITE is the ideal choice for small and medium applications, supporting up to 8 outputs and 8 inputs.
With CORIOmaster LITE, users can simultaneously display up to 16 4K60 video windows, allowing for dynamic and immersive visual experiences. CORIOmaster2 LITE offers 360-degree rotation and supports up to 8 outputs with high bandwidth, enabling users to create expansive and captivating display configurations. Users can also enjoy multi-user control options, embedded audio or external audio connectivity, and luma keying.
"We are thrilled to introduce CORIOmaster2 LITE to our region," says Frithjof Becker, Director of EMEA Sales, tvONE. "With its exceptional performance and budget-friendly pricing, CORIOmaster2 LITE is a game-changer for small to medium installations."
CORIOmaster2 LITE is now available for shipping outside of North America. For more information about tvONE and its range of video processing solutions, please visit www.tvone.com.