V1 Productions Relies on Marshall Cameras for Action-packed Aviation Content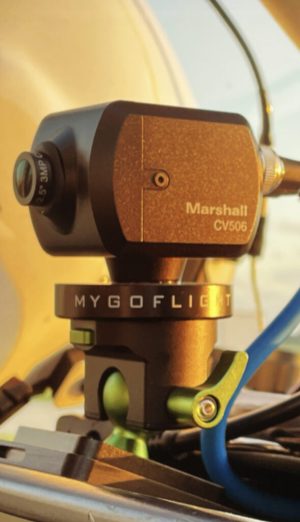 V1 Productions, a premiere full-service media house, partners with Marshall Electronics and its HD and 4K (UHD) miniature and compact cameras with associated lenses, for the capture of thrilling aviation-based content.
V1's first flagship production, Straight and Level, Presented by AeroBrigham, featured on Amazon Prime Video, showcases the inside stories of the aviation industry including world-renowned airshow performers, leading manufacturers, military might and legend, as well as business aviation industry icons. Several Marshall HD and 4K (UHD) miniature and compact cameras will be leveraged, including its CV503-WP, CV506 and CV568 models for this series as well as additional projects.
V1 Productions will integrate the advanced features of Marshall cameras into its aviation productions and programming.